Our Umbrellas
Tilting Offset
Our Retractable Tilting Cantilever is one of our most popular umbrellas. This shade offers easy opening and closing, 360 degree rotation, galvanized powder coated steel structure, interchangeable parts, stainless steel hardware and 100% Marine Grade Fabric. Available with in ground base, surface mount or freestanding base.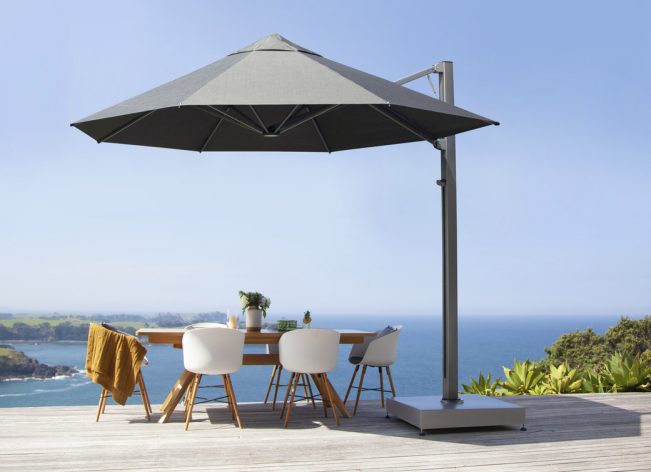 Our Umbrellas
Commercial/Residential Offset Umbrellas
Get in touch with Awning Stars
Questions? Contact us
More than "sell" you an awning or shade, we like to educate you in the form, function, and use of our products. We explain what the products can and can't-do to give you realistic expectations and the power to make an informed buying decision. We really do believe in the old saying that "An educated consumer is our best customer." By developing an honest relationship you can have confidence that you are buying from the right people. We always listen to your wants and needs and customize our products to the uniqueness of every person and business.
Awning Stars is ever so committed to offering the highest quality products at a fair price to give you the best value for your money.