Retractable Patio Screens In Jupiter
You've been dreaming about the perfect way to enjoy your patio space, but Florida's heat and bugs make it feel like an impossible task. When you step outside for even a few moments in this on a summer day, you'll be overwhelmed by high humidity, unrelenting swarms of bugs, and torrential downpours. Nobody wants their outdoor living area closed off from year-round enjoyment; thankfully there are ways around that constant South Florida problem!
If you are looking for an easy way to protect your patio or lanai from harsh weather, or South Florida's waves of bugs, check out Awning Stars. We have been leading suppliers and installers of retractable screens in Jupiter since our inception!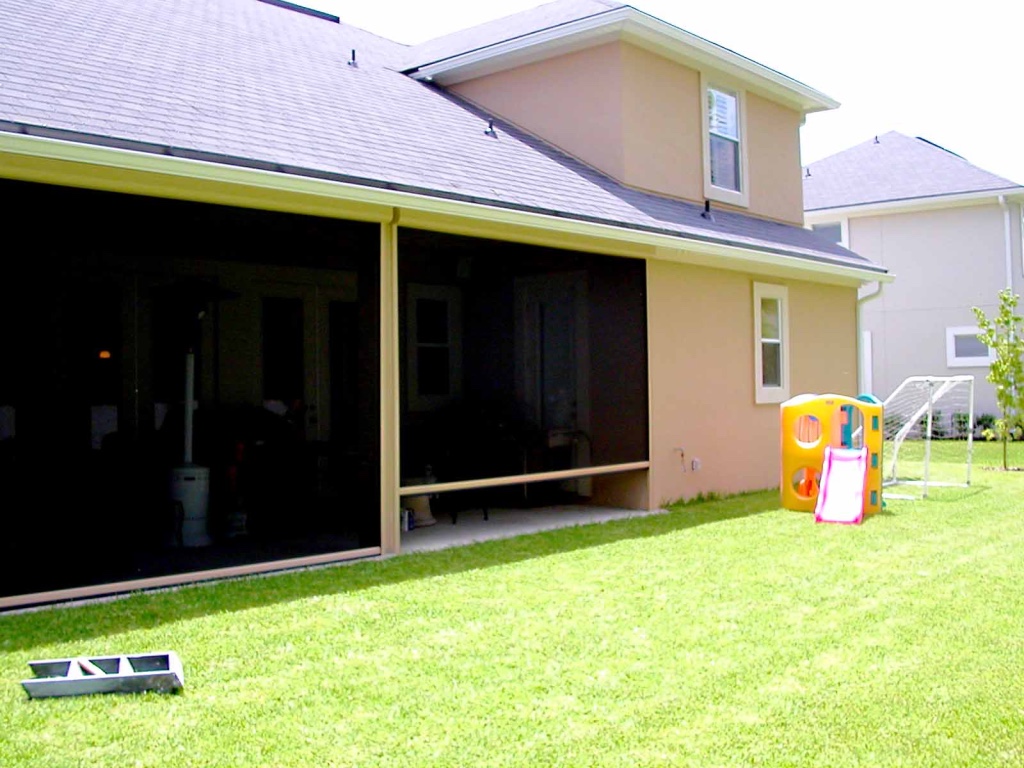 We've got the perfect solution for you if your patio needs a screening. Our retractable screens are designed to enclose it in high-quality, drop down covers that will keep pesky bugs out and give shelter from storms when they start blowing hard.
Whether you've just moved into a new home or are looking to revitalize your old one, Awning Stars has what it takes to elevate any outdoor space with our retractable patio screens
Where Form And Function Meet
Awning Star's Jupiter retractable patios screens not only provide tremendous shade and protection, but offer incredible aesthetic enhancements to your home. Retracting them is as easy as a few pulls of the cord or at the push of a button. Our retractable patio screens can be effortlessly integrated into any type or material house you want from wood all the way through concrete blocks.
Your home is a reflection of you, so why not have an outdoor space that reflects your lifestyle? We offer retractable patio screens in many different materials and color options to suit any aesthetic preference. Our team is confident in their ability to maintain the design of your home without detracting from its overall appeal.
Different Solutions For Different Problems
If you need a custom retractable patio screen in Jupiter, Awning Stars has got your back. We offer multiple exterior screen options that are sure to please any resident who demands excellence from their home environment with our high-quality screens designed to match any budget. Our most highly request screen solutions include:
Retractable Solar Patio Screens In Jupiter
The heat in Florida can be unbearable, even if it's the middle of December. The humidity and high temperatures make for a perfect storm that leaves many people feel like they're only safe inside! The retractable solar patio screens from our company will provide you with a comfortable and protected space in your backyard. They reduce heat gain within the area, keep it shaded while still allowing some light to penetrate through. UV rays are immediately cut off, keeping you and your patio furniture safe from damage.
Retractable Insect Patio Screens In Jupiter
Much like the rest of South Florida, Jupiter citizens suffer from the constant barrage of mosquitos, frogs, spiders, palmetto bugs, and snakes that make their way into your home. This can make enjoying your patio or lanai more of a hassle than it's worth—especially when you're getting eaten alive in a matter of minutes. With Awning Stars insect patio screens, pests of all kinds get stopped before they can ever make their way into your space.
Insect screens are a great way to keep bugs out while maintaining visibility and air flow. We make our insect-blocking exterior patio screens in Jupiter completely edge to edge, so there's no pesky mosquitoes or other pests getting in your patio or lanai and causing you trouble.
Retractable Storm Patio Screens In Jupiter
The weather in South Florida can be unpredictable and often change rapidly. The same goes for Jupiter, where you might experience beautiful weather one minute then torrential rains the next. Our retractable storm patio screens will keep your outdoor space ready at all times even if Mother Nature decides to show up unannounced. That way, you can keep dry and safe even through the worst conditions. Our storm screens by Atlas Armor hurricane screens are rated for the most extreme weather conditions and will protect you from any storm, whether it's a hurricane or just plain old rain.
Enhance Your Space Today With Awning Stars
The experts at Awning Stars are ready to help you elevate your patio with retractable screens! We offer both motorized and manual options so that we can find the perfect fit for any budget. For all of our customers living in Jupiter, Florida call us today at (888) 345-0033 to receive your free quote, or contact us online!
Service Area