Awning Stars
Insulated Roof Structures
Insulated Roof Structures can be used to cover Outdoor Kitchens, Carports, Home extensions, and Lanais.
By assessing your wants and needs, Awning Stars can create that great outdoor living space that you have always wanted. And, because it is a permanent structure, fans and lights can be installed to really enhance your living. If you need a Carport, Lanai, Screened Enclosure, Outdoor Kitchen Cover, or any outdoor space you can dream of…we can build it! Call us for your FREE quote.
We feature the Renaissance Patio Products brand with many models and styles to integrate seamlessly with your home's current design.
Renaissance Patio Insulated Roof Brochure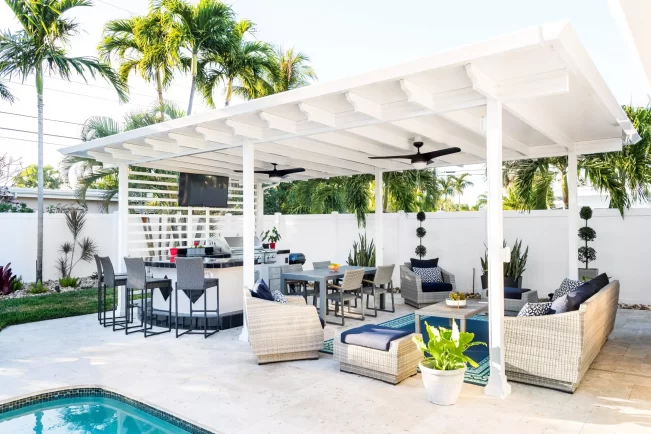 Get in touch with Awning Stars
Questions? Contact us
More than "sell" you an awning or shade, we like to educate you in the form, function, and use of our products. We explain what the products can and can't-do to give you realistic expectations and the power to make an informed buying decision. We really do believe in the old saying that "An educated consumer is our best customer." By developing an honest relationship you can have confidence that you are buying from the right people. We always listen to your wants and needs and customize our products to the uniqueness of every person and business.
Awning Stars is ever so committed to offering the highest quality products at a fair price to give you the best value for your money.