Our Umbrellas
Highest Quality Offset Umbrellas
Awning Stars specializes in high-end offset umbrellas for Fine Homes, and large commercial umbrellas for Hotels, Restaurants, Resorts, Courtyards, Stadiums, Golf and Country Clubs,  as well as Parks & Recreation Facilities. Our value and quality are second to none! And, our customer service is outstanding!
We recognize that every outdoor space is unique, which is why we offer various accessories such as custom printing on the canopies, and LED umbrella lighting. With our great selection of models and colors, along with our expertise in designing, you are sure to find the umbrella that meets your needs and accentuates your space perfectly.
No matter what your budget or design requirements, let Awning Stars fulfill your outdoor shade needs. Whether it's one unit or several hundred, we have the ability to meet and exceed your expectations.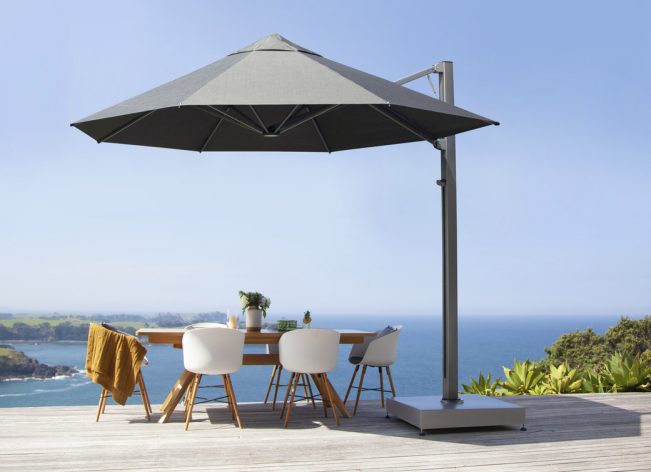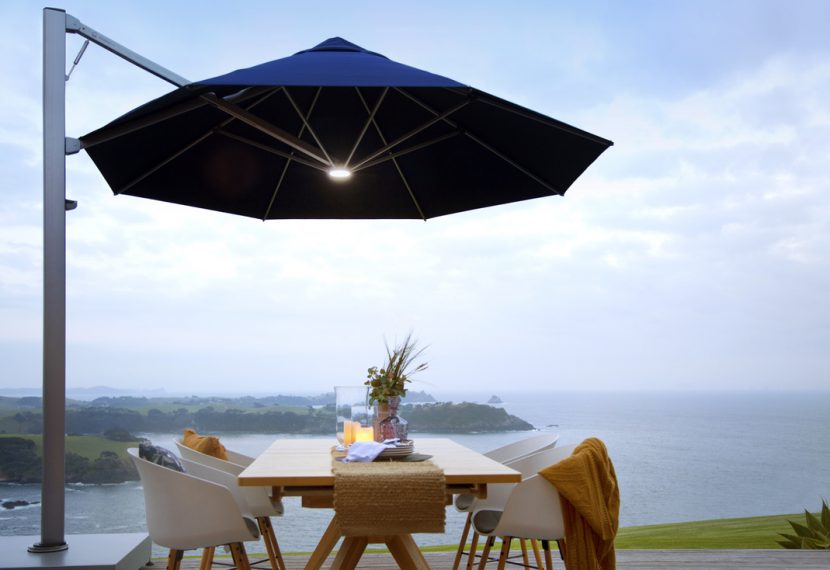 Custom Umbrellas
Perfect For Your Space
Our superior umbrellas are made with the highest-grade stainless steel. The structures are powder coated for a long lasting brilliant finish. This treatment gives excellent protection against atmospheric elements like salt and chlorine. Hence, no rusting! Other important finishing touches include high-grade stainless steel fasteners, wind vents in the canopy for airflow, and thick-walled aluminum ribs for rigidity in high winds. The canopies on our large outdoor umbrellas are made from 100% solution-dyed Sunbrella marine-grade acrylic fabric, some of the best fabrics in the world!
With solution-dyed acrylic, each individual fiber is color saturated for a fade-resistant consistent color. And, because the fabric is woven, it doesn't trap heat and moisture and will resist mold and mildew. Also, our canopies are treated with a fluorocarbon finish for water repellency. The fabric is stain-resistant and easy to clean, contributing to the longevity and durability of our large commercial umbrellas; Sunbrella fabric also provides protection from the sun with a 95% UV rating. This ensures maximum protection and is consistent with the Skin Cancer Foundation's seal of approval. Perfect protection from the Florida sun!
Get in touch with Awning Stars
Questions? Contact us
More than "sell" you an awning or shade, we like to educate you in the form, function, and use of our products. We explain what the products can and can't-do to give you realistic expectations and the power to make an informed buying decision. We really do believe in the old saying that "An educated consumer is our best customer." By developing an honest relationship you can have confidence that you are buying from the right people. We always listen to your wants and needs and customize our products to the uniqueness of every person and business.
Awning Stars is ever so committed to offering the highest quality products at a fair price to give you the best value for your money.