Our exterior Shade Systems
Custom made for perfect fit and finish
Our patented retractable solar screen systems reduce heat gain in your home or business and blend perfectly with any decor or style?
The most amazing feature of our shade system is the many models and configurations they are available in to meet most any need. It comes without a cassette (open roll) or with a protective cassette cover. Fabric retention has many options such as Freefall (no cables or tracks), Cables, Rails, and Captured edge in track). Many choices are available to fit your specific needs and budget.
Widths up to 25′ and Drops up to 16′ put this advanced shade system in a category of its own providing some of the largest shade coverage in the industry. This makes it ideal for shading very large homes or commercial spaces.
All of our shade systems are custom-made to a fraction of an inch for perfect fit and finish.
Request a Quote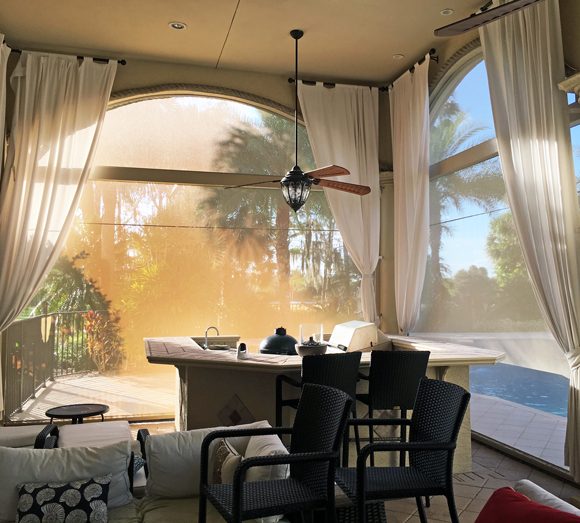 Our Fabrics
Screen/Shade Fabrics
Awning Stars offers many screens fabrics in various styles and colors. Click to see fabric pdf.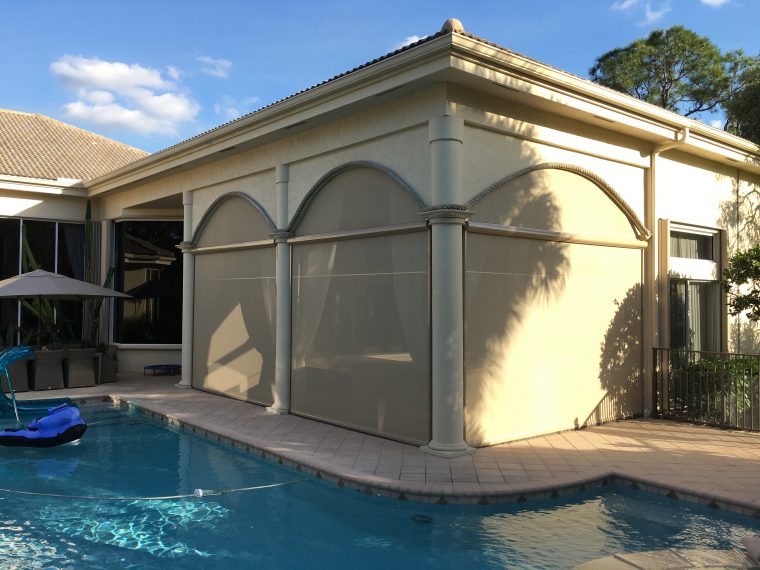 Our solar shades
Features and Benefits
Decrease interior fading from damaging UV rays
Save money by reducing energy bills
Control lighting and privacy
Keeps out insects (captured edge models only)
Increase comfort while maintaining your view
Filters out 88% of the sun's damaging effects
Retracts into optional cassette housing or hood
Components are all Stainless Steel and Aluminum for strength and durability and provide years of trouble free use
Premium grade screen fabrics look great for years to come and are easy to clean
4 Standard Powder Coat finishes (Frame cassette / bracket colors)
Motorized operation, and Manual Handgear available on most units
Get in touch with Awning Stars
Questions? Contact us
More than "sell" you an awning or shade, we like to educate you in the form, function, and use of our products. We explain what the products can and can't-do to give you realistic expectations and the power to make an informed buying decision. We really do believe in the old saying that "An educated consumer is our best customer." By developing an honest relationship you can have confidence that you are buying from the right people. We always listen to your wants and needs and customize our products to the uniqueness of every person and business.
Awning Stars is ever so committed to offering the highest quality products at a fair price to give you the best value for your money.